Real estate is known to be one of the most profitable sectors for investment. This is even more valid in Senegal where we are witnessing a real gold rush, especially in the capital. Something to seriously think about investing, we will help you understand why and how in this article?
Why invest in real estate in Senegal?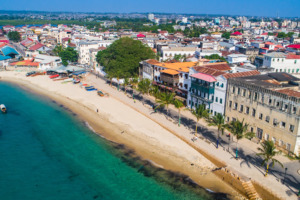 There are two main factors that are essential to look for when measuring the desirability of investing in a country in real estate.
Attractive returns in real estate
Senegal shows attractive returns in rental property. Indeed, according to the Africa Horizons report by the Knight Frank company, the average annual return on real estate investment in Dakar varies between 10% and 13% depending on the type of real estate investment (residential, office, commercial and industrial). These rates are just as attractive if not more attractive than those of large African cities such as Abuja (between 9 and 12%) and those of Lagos (between 7.5 and 12%).
The sustainability of real estate investment in Senegal
A real estate investment is illiquid so it is important to take into account all the elements that guarantee the sustainability of your investment. On this point, Senegal presents several potentials and reassuring factors.
Demographic dynamics
Senegal has experienced very rapid urbanization since the 2000s. Urban growth is mainly due to two phenomena: very significant population growth in general and a strong rural exodus. According to World Bank statistics, by 2030, 60% of Senegal's population will live in urban areas. This growing demand for housing can reassure investors about the future prospects for real estate in Senegal.
Positioning in the sub-region
Considered as an example of political stability in the sub-region, Senegal is a natural destination for many foreign investors and the sub-region. Many institutions and NGOs have their regional base in Dakar. Added to this are the new gas and oil discoveries which will consolidate Senegal's position as a sub-regional hub and attract more investors. All these elements position Senegalese real estate as a store of values ​​for many nationals of the sub-region, adding additional pressure on demand.
How to invest in real estate in Senegal?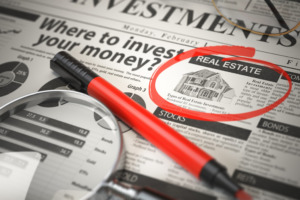 There are still several ways to invest in real estate in Senegal. However, when thinking of making large financial investments, it is always wiser to study your project well before embarking on it. Many real estate investors have not been able to monetize their projects for lack of serious preliminary studies. Have someone accompany you if necessary.
Investing in land for future capital gain
Direct investment in land is arguably the most popular real estate investment in Senegal. The spread of Dakar has accelerated the development of many new districts such as Malika, Tivaouane Peul, Sangalkam and Bambilor where prices are still quite affordable. Also, the new poles such as & nbsp; Diamniadio, Lac Rose, Yenne, and Daga Kholpa present great opportunities.
However, the many legal nuances of different land titles have opened up a hole for many land scams in Senegal and in Africa in general. To make your life easier, invest in land titles or leases and do all your transactions before a notary. Despite the costs involved, you will sleep peacefully.
Investing in new buildings for a rental yield
Real estate in Senegal is booming and many real estate developers are marketing quality products with very attractive returns. You can get a return on your investment very quickly on certain projects. But once again, you must do your research before investing (price, quality of the work, types of guarantees, etc.).
For more sophisticated investors, Jiwall represents a great opportunity to maximize the return on your investment. Thanks to our co-construction platform you can now co-invest in real estate projects and obtain an apartment at cost price. Jiwall partners you with other investors and / or landowners to co-build your apartment at a lower cost. Jiwall takes care of the monitoring of the project.
Carry out your own real estate development project
For those who have more means, it is quite possible to launch your own real estate development project. From project design to marketing of the finished product, including land acquisition and construction. Here again, great care must be taken, knowing that not all providers are created equal.
It is for these reasons that Jiwall also offers support, in all stages of the realization of your project. From the acquisition of your land to the marketing of your finished product.