The dream of every Senegalese is to one day be able to become an owner. Unfortunately, building a house in Senegal can be quite a perilous adventure, especially when one is not prepared. In this article, we will detail the 5 key steps to building in Senegal without risk.
Define your Budget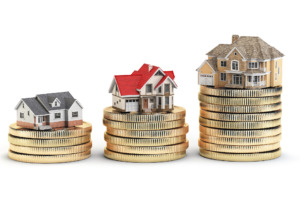 This step is essential. Defining your budget and also your financing option (own fund or bank loan) will prevent you from unpleasant surprises. Keep in mind that you should absolutely avoid being "house poor", that is, owning a house, but barely having enough to live on. The quota is one of the safeguards put in place by the State to prevent the consumer's mortgage from hindering his ability to meet his needs. If you are financing your real estate project with a bank loan, make sure that the monthly payments do not exceed 40% of your salary. This will allow you to live in a comfortable way. You can use our quota calculator to help you budget for building your home. We all want a big, beautiful house, but first we need to have enough to maintain it to fully enjoy it.
Buy land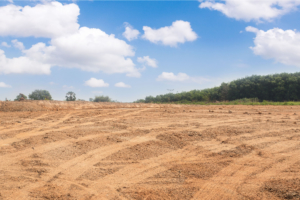 Once you have defined your budget, you can start the procedures to buy land in Senegal, if you do not already have it. Needless to say, the importance of this step. You will have to live for years in the neighborhood you have chosen. Take into account criteria such as accessibility, sanitation, constructability and amenities among others. Make physical visits at different times to get a better overview of the neighborhood's dynamics (noise pollution, traffic, etc.). For new neighborhoods, take into account the prospects for future development. There is also all the legal diligence to be done which is often neglected or ignored by buyers very often resulting in land disputes. Contact a notary before buying; peace of mind is priceless. For more details on this topic, see our article on how and where to buy land in Senegal.
Find the right service provider team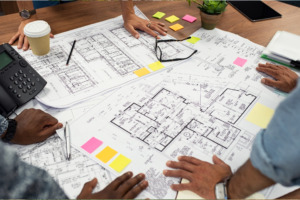 You can now begin the study phase of your project. We all know someone who has had a very bad experience with construction in Senegal. Don't be one of them. By surrounding yourself with the right people, you can easily build your home without hassle. Here is a list of providers who will be essential to the success of your real estate project.
The architect: have your house plans drawn up by an architect. It is important to know that the role of the architect goes beyond the beautiful. The architect is there to guarantee the functionality and comfort of your villa in Senegal.
The design office: using a design office will help you avoid the accidents that we hear all too often in Senegal (collapse of slabs, collapse of buildings, electrical fires, etc.). The design office is made up of engineers responsible for guiding the structural and technical choices of a project. The studies carried out upstream will then serve as a guideline for the various stakeholders. The role of the design office is crucial, it is different from the role of the architect.
The control office: although not mandatory for some small projects, the control office is crucial to your real estate project, it will be there to make sure of it and help you obtain a ten-year guarantee for your project.
Obtain a building permit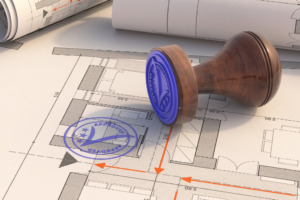 Obtaining a building permit (or building permit) is mandatory to build in Senegal. This is what allows the competent authority to ensure that the work complies with the planning regulations in force. To obtain permission to build in Senegal, the owner of the land must contact the town planning services of the place where the land to be built is located. Before proceeding with this request, the owner must ensure that he has actual rights of use and that the planned construction has the required safety guarantees. The timeframe for granting a building permit is 28 to 40 days depending on the complexity of the project and the permit in question is valid for 3 years from the date of its award.
Follow the execution of the site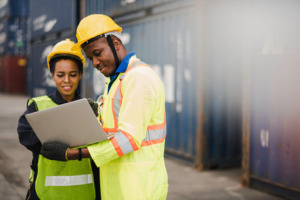 Finally, it is essential to monitor the execution of your site if you want to complete it successfully. Site monitoring is not easy. Now is the time to check that the quality and quantity of the materials used meet the requirements of the architect and the design offices. You will also need experience in project management. Keeping track of your project involves comprehensive planning. Also, you will have to attend weekly site meetings to be informed in real time of hazards and delays. Site monitoring can be overwhelming and stressful. We advise you to get closer to structures like Jiwall to support you.
Building a house is an investment for a lifetime, so prepare for it.