We often hear in Senegal that real estate investment is a non-productive investment because it does not create jobs and only benefits the investor. We believe that such a view of real estate is simplistic and reductive.
Real estate drives the construction industry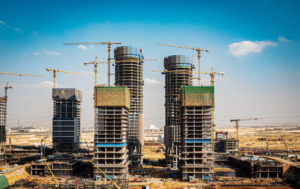 Construction is a sector of activity that contributes 13% of global GDP (Mckinsey Construction Report, 2020). According to the ADB, this represents nearly 6% of Senegal's GDP. It should be noted that the construction sector is largely fueled by real estate investment.
In addition to major state works, it is individual and commercial real estate projects that support the construction sector.
Real estate contributes to the economic attractiveness of a city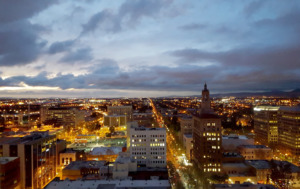 Contrary to the limited view of the real estate sector, the latter extends beyond real estate intended for housing. Real estate is often classified into three broad categories: residential real estate, commercial real estate and industrial real estate.
Residential real estate contributes to the attractiveness of a city by providing populations with healthy and affordable housing options. When people invest in real estate, it helps fight the housing deficit. This will then encourage the lower cost of rents, ultimately leaving more disposable income to tenants.
Commercial real estate is the real estate sector related to commercial activities: stores, restaurants, hotels, offices, etc. It goes without saying that this sector contributes to the economic attractiveness of a city insofar as it determines the quality of its infrastructure. Here too, the deficit leads to expensive rentals which have repercussions on the prices of goods and, in turn, on the cost of living in general.
Industrial real estate presents an offer exclusively dedicated to professionals looking for a building, premises or offices to accommodate their respective activities or to companies looking for secondary production sites to develop their activity or accommodate administrative services. The specialized real estate agent then offers expertise entirely focused on the needs of companies.
In reality, real estate generates jobs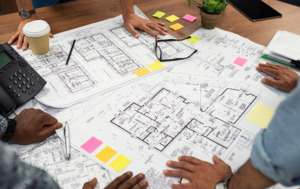 Real estate creates rewarding and sustainable jobs, beyond one-off jobs during construction and precarious jobs (cleaning and guarding) during operation. Many rewarding jobs thus come from the real estate sector. These include real estate agents, real estate experts and real estate developers. In Senegal there are hundreds of real estate agencies and real estate developers who employ on average between 5 and 10 people. All these jobs are possible thanks to the dynamism of the real estate sector.
We must rather blame Senegalese real estate for its informal character and the lack of regulations. This situation gives free rein to speculation, to the detriment of the population. Senegal would have a lot to gain from formalizing the sector to attract more real estate investment.